When our crew uses shot blasting to prepare a surface it creates the optimal bonding surface for coatings. Steel shot (small steel balls) blast the surface at a high velocity to remove contamination or laitance (soft concrete).  Shotblasting is an environmentally friendly and cost-effective solution for preparing concrete floors.  This process can create ICRI profiles from 1-10 depending on the size shot and the speed of travel.  This method is recommended for surface preparation but is not the best tool for removing coatings, adhesives, oil, etc.  This process of surface preparation is often specified by coating manufacturers as the method of choice.  Extreme Pressure Systems, Inc. has the most diversified fleet of shotblasting equipment.  If you need 500 sq' or 200,000 square feet shotblasted in one day, we can do it.   Our shotblasters utilize vacuum recovery and complies with the highest environmental standards in the industry. Steel shot-blasting will prepare new concrete surfaces for Epoxy Coatings and Membranes. For existing concrete, steel shot-blasting can remove the toughest urethane and epoxy coatings from your manufacturing, industrial or commercial floors. Our floor removal services make use of electric, propane and diesel-powered equipment that are ideal for eliminating almost any material. Shot-blasting removes carpet and VCT mastics, ceramic thin sets, PCB contaminated concrete, lacquer, enamel paint and acrylics. This method profiles concrete as it cleans, leaving the surface ready for immediate application of new coatings.
---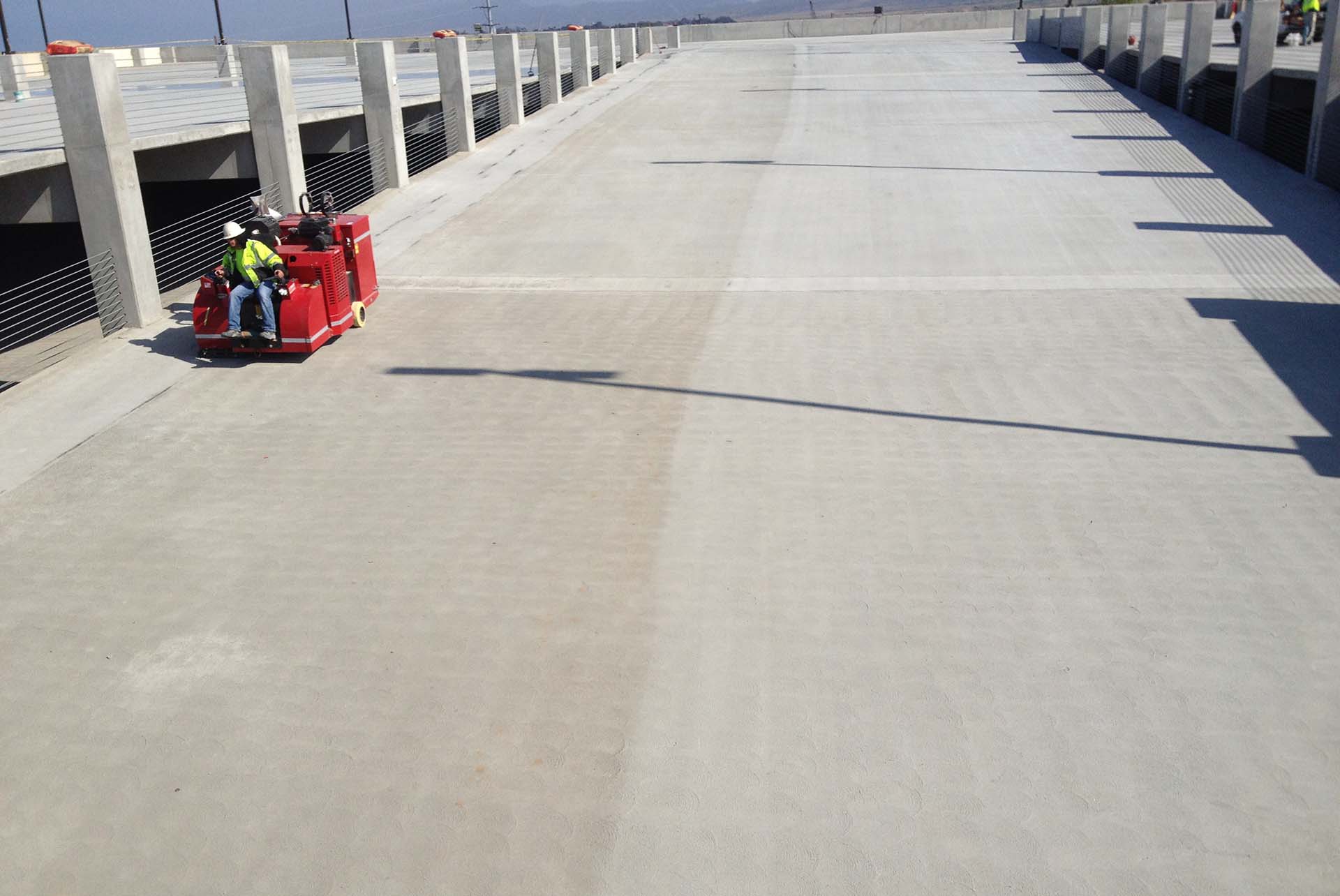 Ride-on Shot Blaster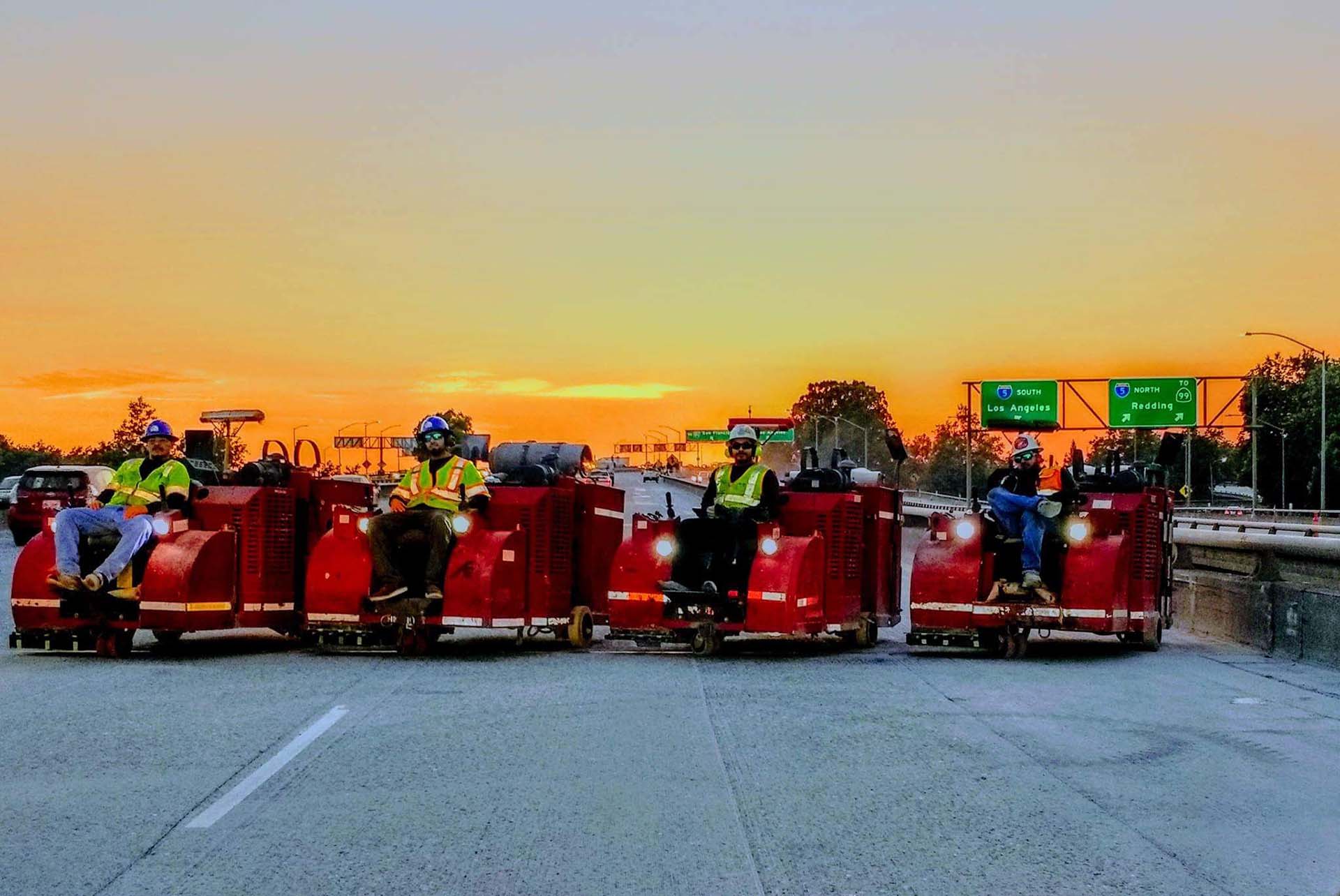 Shot Blasting Fleet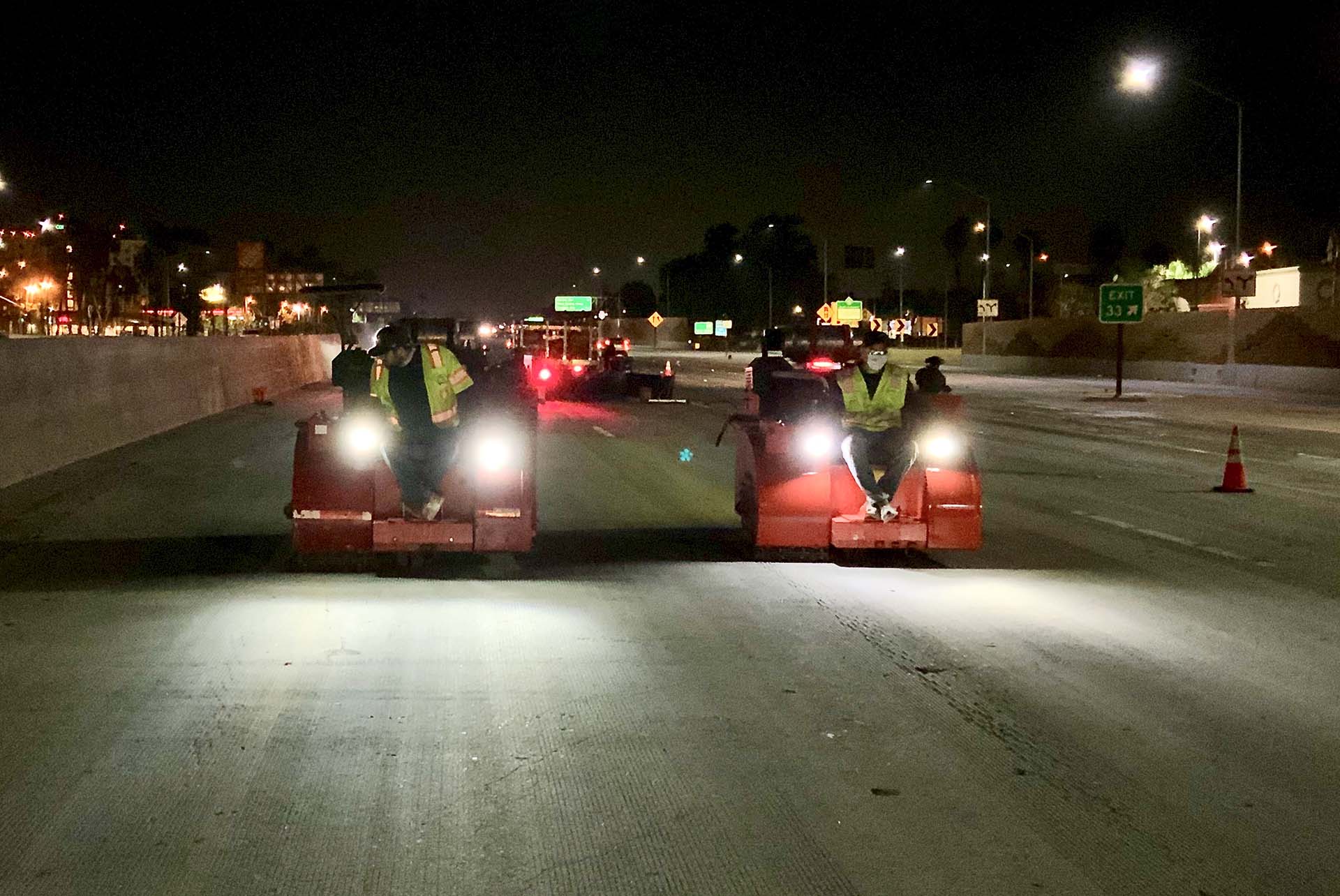 Deck Shot Blasting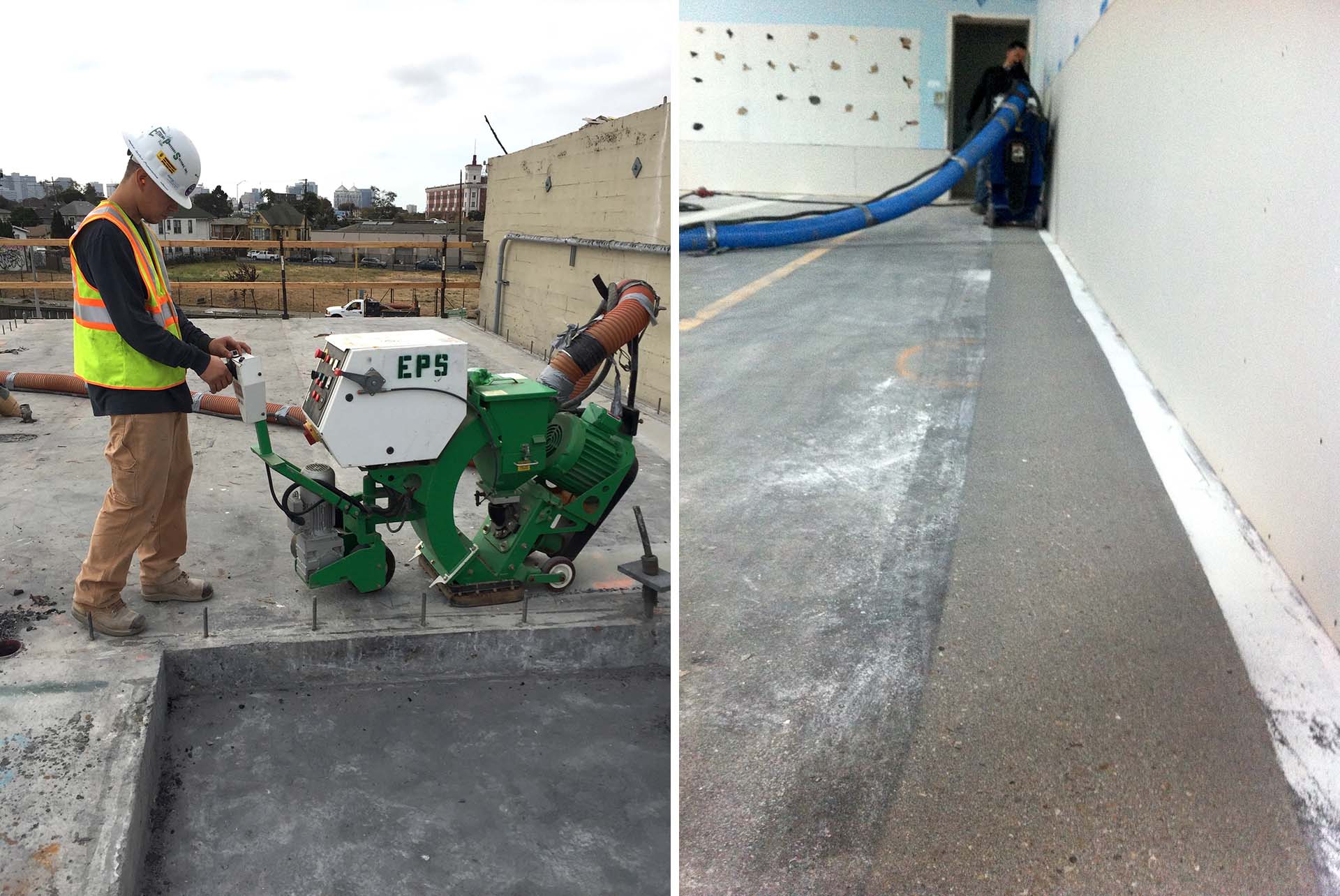 Shotblasting & Surface Preparation
We have the largest and most diverse fleet of surface preparation equipment in California.