EPS offers a range of services specifically designed to assist commercial and military airports manage their pavement.
We have removed rubber from almost every airport runway in California over the past decade. Our ultra-high waterblasting rigs quickly and effectively removes rubber from airport runways. We utilize simultaneous vacuum recovery of all removed materials and water. Whether it's a one-time or recurring need we can assist you keep your friction within parameters.
---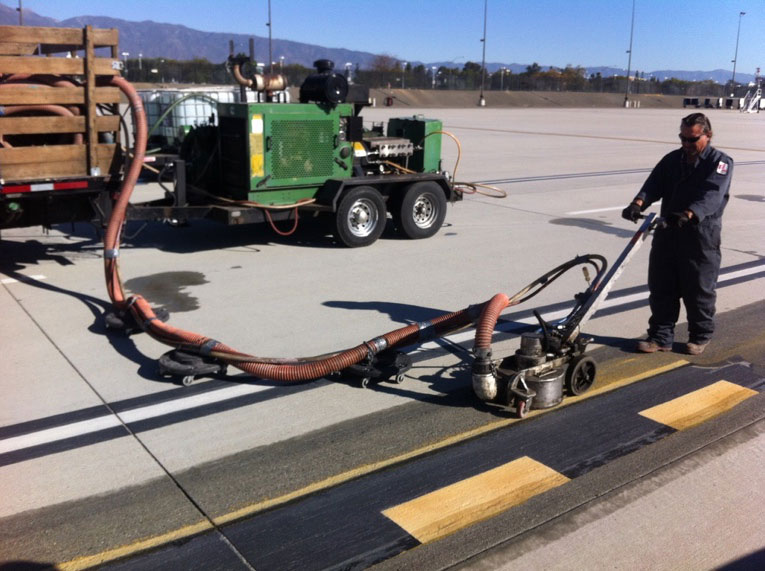 Surface Preparation, Curing Compound Removal and Painted Marking Prep
Airport pavement is subject to harsh conditions that include oil and grease, fuels, jet-blast reside, curing compounds and failing thermoplastic and painted markings. Coupled with these items are laitance that occurs over time as concrete ages. The application of new markings, coatings and sealers will not bond properly if the surface is not property prepared. Our goal is to select the correct piece of equipment from our fleet of ultra-high waterblasters, shotblasters, scarifiers and grinders to make sure we tackle your project in the most efficient manner. This is especially useful for FAA Compliance Corrections
---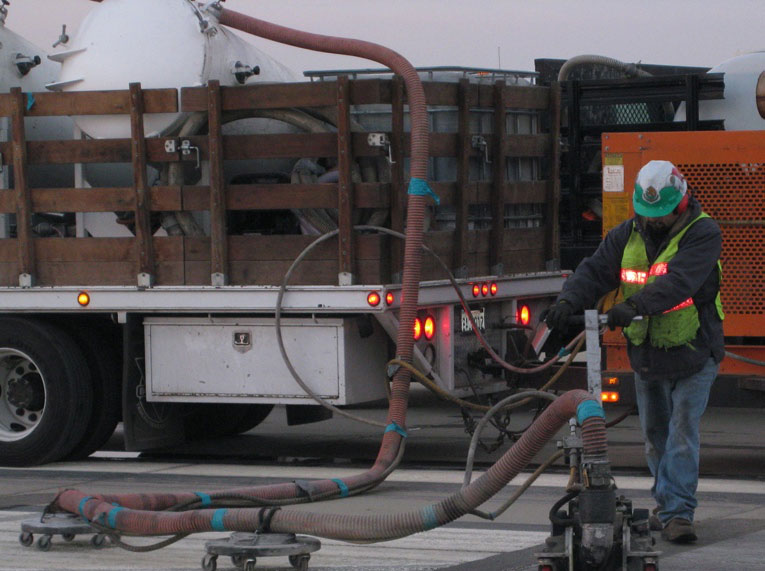 Our dedication to being the best at preparing bridge decks for methacrylate and polyester overlays has earned us a great reputation with road contractors. We show up on-time, our equipment is ready to go and we finish the job quickly. We have the largest fleet of shotblasting equipment in the state. We can produce small square footages extremely quick and have blasted over 100,000 sf per shift on large decks.
---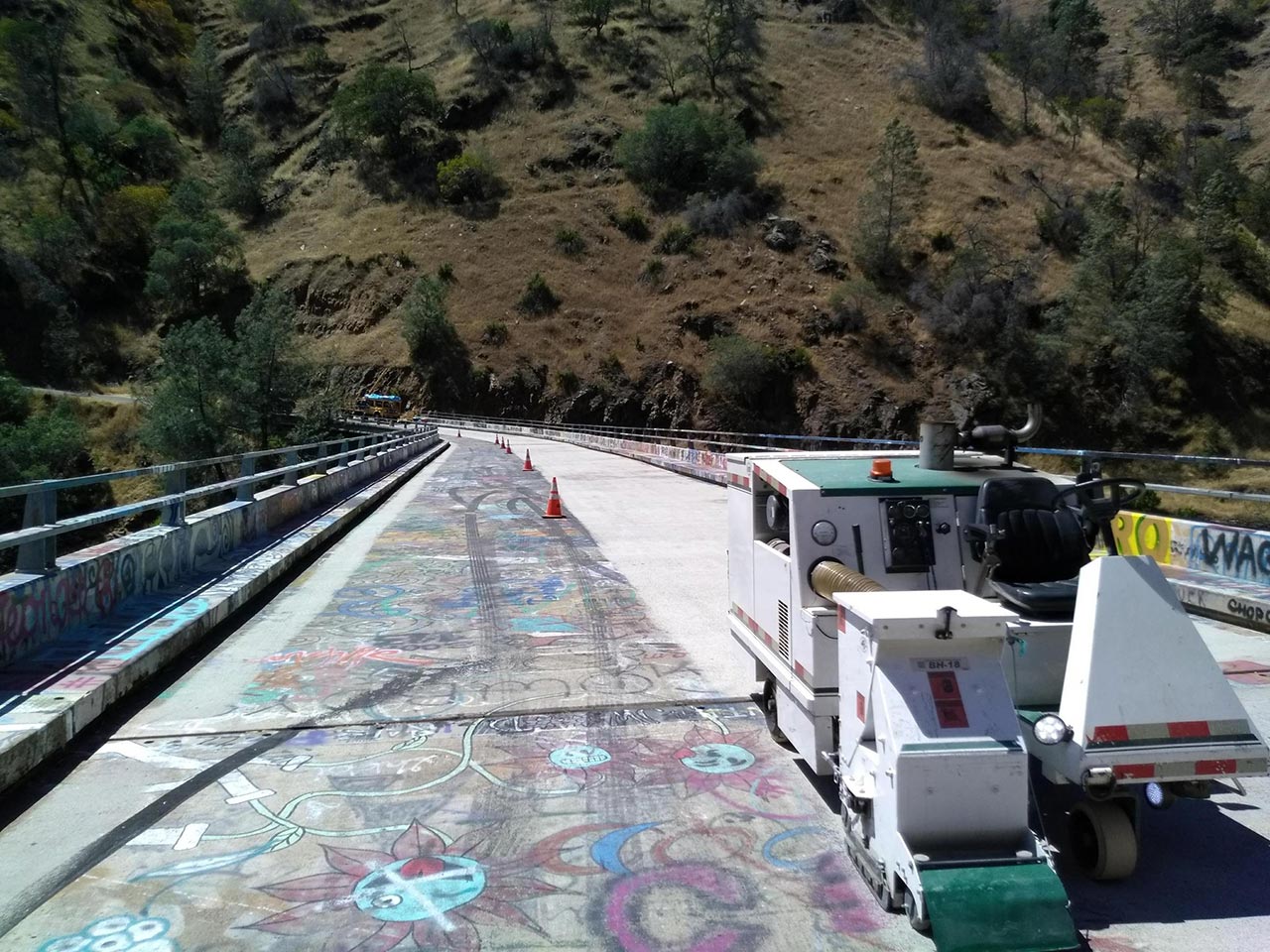 Our pavement marking removal utilizes ultra-high pressure (UHP) waterblasting services. UHP waterblasting is both effective and efficient, as this surface cleaning method does not release any airborne contaminants. After the area has been water-blasted, you are left with a clean surface and minimal damage to underlying substrates. This approach can be utilized to remove everything from rubber off of runways and paint lines off of roads.  Our pavement marking removal methods and machines are efficient and environmentally-friendly, making them ideal for the removal of markings and rubber.
---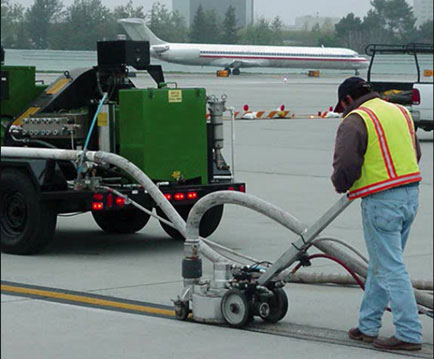 Our fleet is filled multiple sizes and quantities of shotblasters, floor scrapers, grinders, waterblasters and scarifiers.